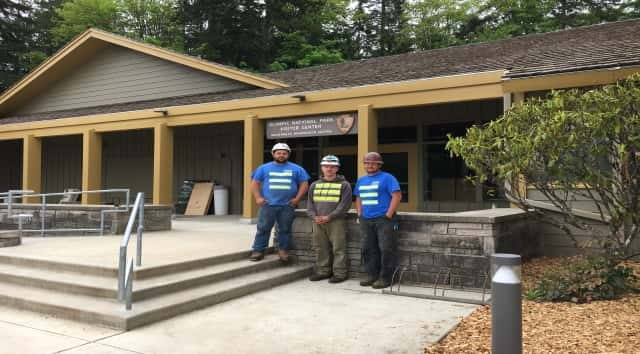 PORT ANGELES – The three-million dollar, eight-month renovation project is finally complete, and Olympic National Park's new Visitor Center is open for business just in time for the busy season.
Park Rep Penny Wagner is pretty happy about it:
The project was largely funded through entrance fees, and was more intended to bring the facility, originally completed in 1957, into compliance with new standards and codes. They also did much to improve energy efficiency, and a new exterior restroom was added to accommodate the increase number of visitors.