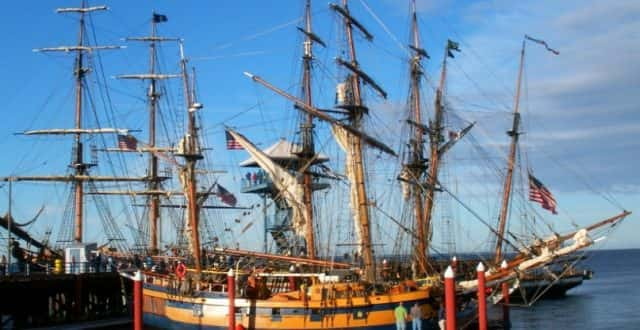 PORT ANGELES – The First Annual Port Angeles Maritime Festival over the weekend was a big success, according to Chamber of Commerce Executive Director Marc Abshire:
Abshire points out as some of the highlights the ribbon cutting ceremony for the new marine floats at the City Pier, several performances of the US Navy Band, a dramatic simulation of an Air/Sea rescue by the Coast Guard, which was immediately followed up by the appearance of one of the Lower Elwha Tribe's big canoes coming in from the west. The Tribe also presented a group of singers during the event.
Abshire says all of the feedback from vendors was positive, the tall ships were both sold out, and maybe the biggest hit of all: The Kraken Slide for kids.