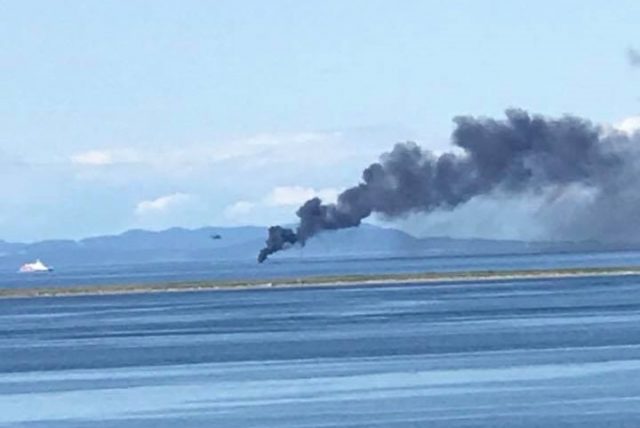 PORT TOWNSEND, Wash. (AP) – Authorities say three people were rescued from a burning boat near Port Townsend.
The U.S. Coast Guard says after the fire started Monday afternoon, three people wearing survival suits on the 40-foot recreational vessel abandoned the boat north of Protection Island.
The Coast Guard says another boater pulled them from the water.
The Coast Guard didn't say whether the three people were injured.