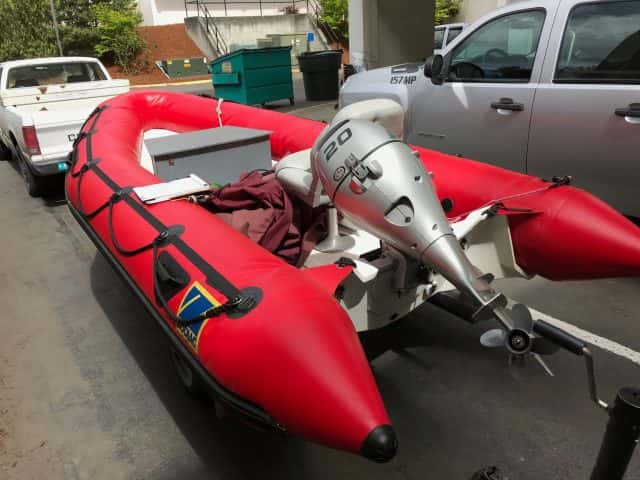 LAKE CRESCENT – Authorities are searching for a stolen "Zodiak" boat and motor taken from Camp David Junior on Lake Crescent.
Sometime between June 24th at 7:30 pm and June 25th at 1:00 pm, the boat belonging to Clallam County Parks was stolen. The 12-foot, 2013 Zodiac Pro had a 2003 Honda 20 horse power, pull-start outboard motor on it.
County officials say the stolen equipment will be expensive to replace. Additionally, Olympic National Park will now not allow groups to use the canoes at Camp David Jr. because they don't have a rescue boat available.
Camp David Junior is a county operated facility located at the west end of the lake. But since the theft occurred within the national park, it is being investigated by the National Park Service. It also could bring stiffer, federal penalties to the perpetrators.
Anyone with information regarding the stolen boat is urged to contact Olympic National Park Ranger Peter Maggio at (360) 565-3115.