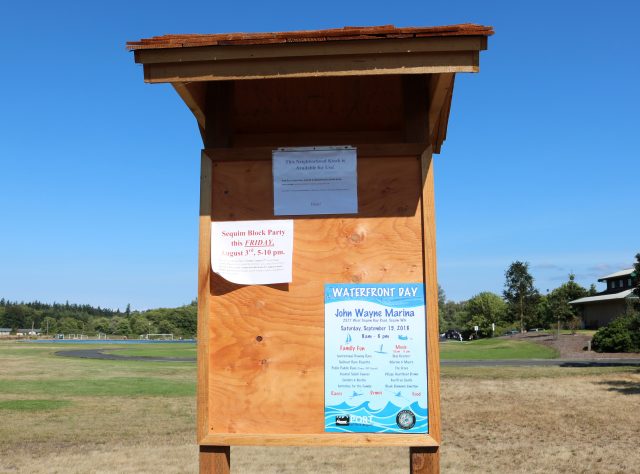 SEQUIM — The City of Sequim is still reaping the benefits of June's two-week-long Service Fest, with this weekend's announcement that seven neighborhood kiosks have been installed in each of the City's seven neighborhoods.
The kiosks are available to everyone for posting announcements such as lost pets, garage sales, and other events, and will even be used for emergency communications if needed.
The kiosks were one of the projects built by the Habitat for Humanity Care-A-Vanners.