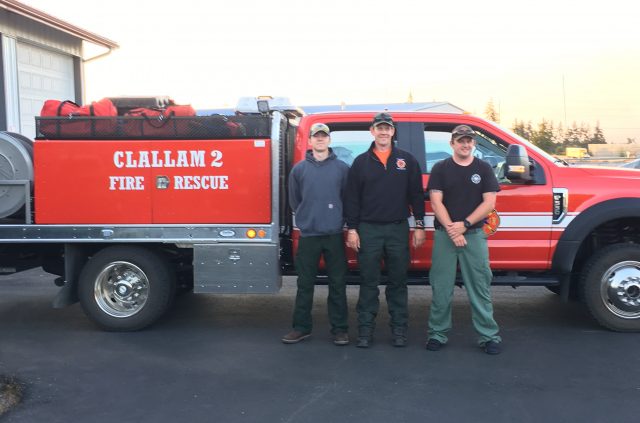 PORT ANGELES – Firefighters from Clallam 2 Fire-Rescue have joined a South Puget Sound Strike Team to fight the fast moving Silver Lake Fire near Cheney in Spokane County.
The fire is highly visible from Interstate 90 and at one point the highway was closed to traffic. Here's Chief Sam Phillips with the latest:
Local Firefighters Sam Orr, Steve Bentley and Tyler Reid have joined other engines and crews from Woodinville, Seattle, King County, South Kitsap, Mason County and Eastside Fire & Rescue. They were assigned along Interstate 90 dousing hot spots and flare ups. When those were handled they cleaned up unburned fuels along a dozer line and digging fire line by hand.
Guy Giffords with the DNR said this fire is an "all hand on deck situation" for Spokane County. Four planes are assisting in the air and are pulling water from Silver Lake.
WSP reports the fire is 0% contained, is staffed by 119 firefighters. 64 people were evacuated.
Officials are still investigating the cause of the fire.