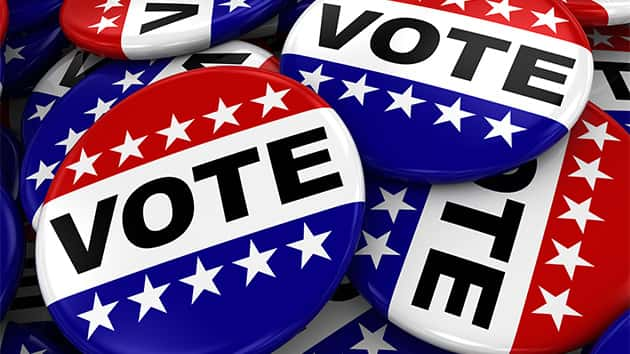 PORT ANGELES – It's election day. And in Clallam County, about a third of the ballots for the primary are back to be counted.
The Auditor's office reports 17,130 of the nearly 52,000 ballots sent out had been returned for counting through Monday.
Among the races with more than two candidates, voters in the central and eastern part of the county are narrowing the field of candidates for District Court judge.
Voters in west Port Angeles to the coast are picking the top two vote getters to advance for county commissioner.
Voters must have ballots postmarked or back in an official ballot return box by today to be valid.
Washington voters will decide which candidates advance to the November ballot in 10 congressional races, a U.S. Senate seat and dozens of legislative contests in the state's primary election.
As national Democrats eye making gains in the U.S. House, the match that is getting the most attention in Tuesday's election is the open 8th Congressional District race to replace Republican U.S. Rep. Dave Reichert, who is retiring after more than a decade in the seat. The other nine U.S. House seats are also contested in the primary, with the incumbents seeking re-election.
The lone statewide race is for U.S. Senate, where former state GOP chairwoman Susan Hutchison is among more than two dozen other candidates challenging Democratic Sen. Maria Cantwell, a three-term incumbent, in the primary.
There are also 123 legislative races on the ballot.