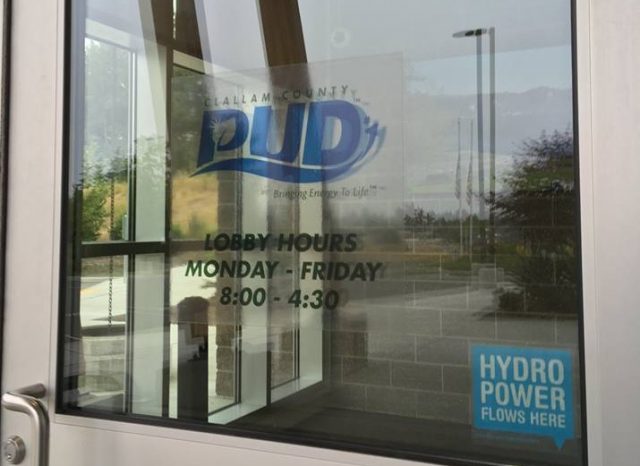 CLALLAM COUNTY – With resignation of District 2 PUD Commissioner Hugh Haffner for health reasons, Clallam County PUD put the word out that they were accepting applications to finish out his term. The response was a bit of a surprise, with 14 qualified applicants, 13 men and one woman, which appear to be pretty evenly split between Port Angeles and Sequim.
Communications Manager Nicole Clark says she's pleased with the number and quality of the applicants, so we asked her what was behind the great response.
Formal interviews of all the candidates will be conducted on Monday and Tuesday of next week, and they'll wrap it up on the following Monday. Clark says they have until October 15 to fill the vacancy, but they hope to have a decision made by the end of September.
The remainder of the PUD Commissioner term runs until the general election in November of 2020, or beyond if the person selected should win that election.