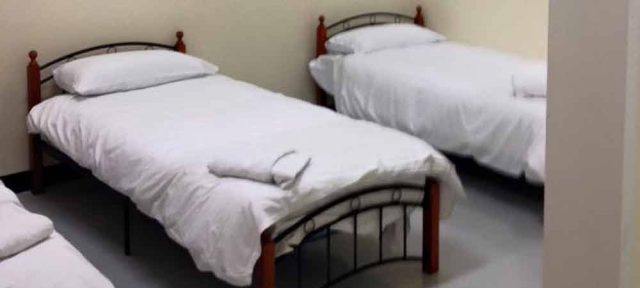 Port Angeles – Serenity House has announced they've hired a new Director of Shelter Services, and they'll re-open both the Night-by-night and Family Services shelters next Monday, October 15 after being closed for 3 months.
The homeless shelter facilities were forced to close their doors at the end of June for lack of money but have since secured enough funding to stay open well into next year.
The new Director of Shelter Services is Manny Aybar, who moved to Port Angeles a month ago from southern California.
Executive Director Doc Robinson announced last week that they are also planning to open a senior transitional housing program sometime soon. Aybar says they hope to have that going by the first of the year.
Open from 8:00PM to 6:00AM starting Monday, the Serenity House Homeless Shelter is located at 2321 West 18th Street in Port Angeles.