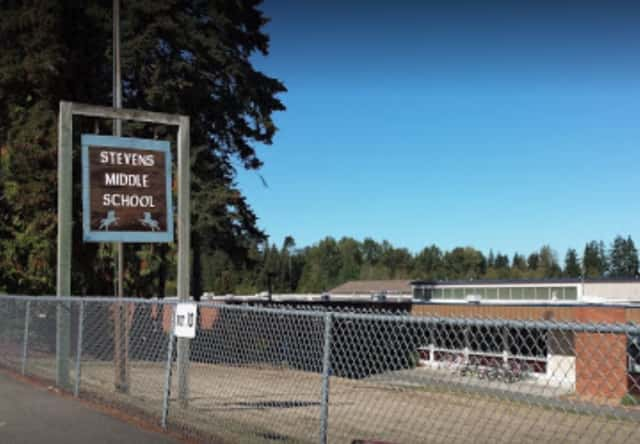 PORT ANGELES – Port Angeles School District officials are warning of a stranger-danger incident at one of its buildings.
Yesterday, a Stevens Middle School student waiting in front of the school for his parent to pick him up after wrestling practice was approached by a man who claimed he was sent by his mom to pick him up.
School officials say the student did not know the man and refused to go with him.  When the man persisted, the student ran back into the school.  The student turned and saw the man get into a dark colored minivan and drive away.
The student reported what happened to his parent and school administrators, who contacted the police.
The stranger was described as a Caucasian male, approximately 6 feet tall, with brown hair that was styled with gel and a moustache.  He was wearing a red and white button-front, long-sleeved shirt with the sleeves rolled up and Romeo work shoes.
School staff were briefed on the incident this morning. Teachers talked with students and encouraged them to wait for parents inside the building or in places where they are visible to front office staff.