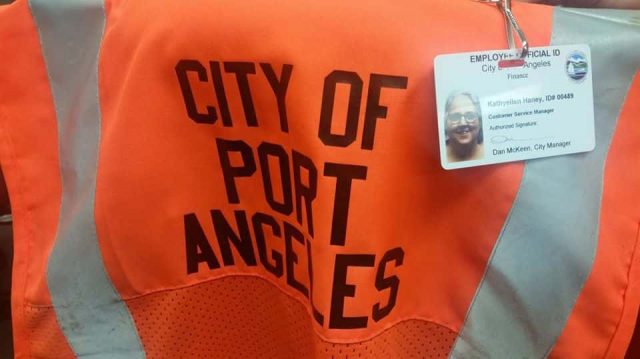 PORT ANGELES – Port Angeles Police are reporting that two men, impersonating City utility employees, attempted to enter a home on the 800 block of West 7th Street Thursday afternoon.
At about 1:15 the Police Department received a report of two male subjects wearing blue jeans, neon traffic vests and white T-shirts entered the yard. One asked permission to come inside the house and reportedly pushed on the door.
The homeowner asked for identification, but neither of the men produced it.
Two officers responded and searched the neighborhood but were unable to locate any suspects.
Here's Deputy Chief Jason Viada:
City employees checking meters wear orange vests with "City of Port Angeles" written on the back and wear a City ID card displayed to the front. They drive white City vehicles that display the City of Port Angeles seal on both front doors.