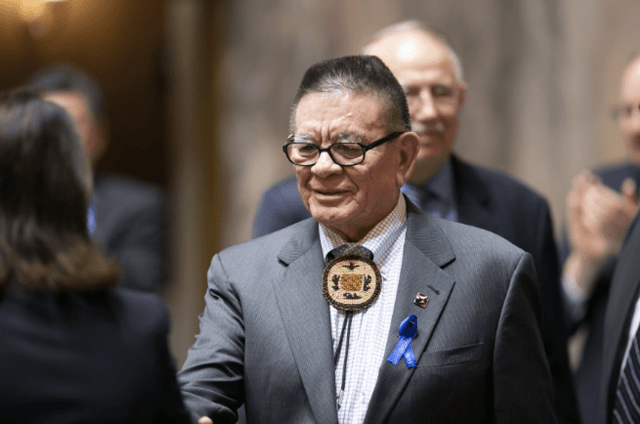 CLALLAM COUNTY – Lawmakers in the state Senate approved a proposal to expand voter services on tribal lands and reservations last week. The measure now heads to the House.
Senate Bill 5079, The Native American Voting Rights Act, seeks to improve voting rights for Native Americans.
The proposed bill would allow tribal members to use their tribal ID cards and non-traditional addresses when registering to vote. It also would require counties to establish at least one voting drop box on any tribal reservation if requested by the tribe.
County Auditor Shoona Riggs says her office is ready move on the new legislation if it becomes law.
As for the tribal ID's and non-traditional addresses, Riggs says there are already policies in place in our county.
The Native American Voting Rights Act is sponsored by John McCoy of Tulalip, the only tribal member in the state Senate. Jamestown S'Klallam CEO Ron Allen thinks it's good legislation, but he thinks it will apply less to local tribes than to some others around the state.
According to the National Congress of American Indians, turnout for registered Native American voters ranges from 5 to 14 percentage points lower compared to any other racial and ethnic group in the U.S.
(Photo courtesy of the office of John McCoy)