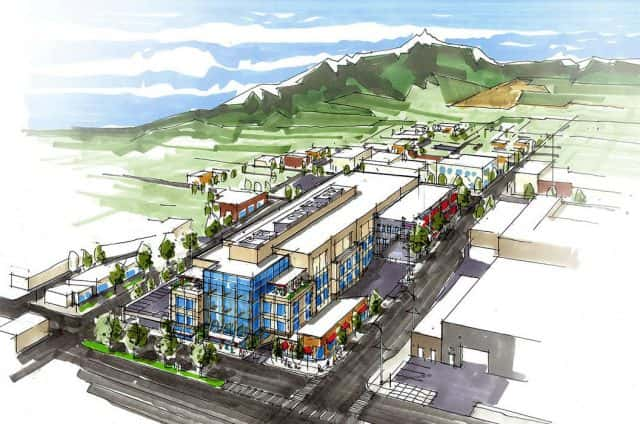 PORT ANGELES – Plans for a new hotel in downtown Port Angeles are still on track.
Officials with the Lower Elwha Klallam Tribe have also hired a manager for their new hotel on the waterfront.
Former Port Angeles Red Lion hotel manager Robert Utz has been brought on, and is already helping with design for the hotel between Front street and Railroad Avenue near Laurel Street.
Utz, who left the local Red Lion soon after it was sold last year, was introduced as the tribal hotel's GM at a meeting of the Port Angeles Business Association Tuesday morning…
The tribe's enterprise CEO Michael Peters says they are in the process of getting permits. He said once in place, the 24-million-dollar hotel could be finished 18 months after that.
Peters pointed to a new partnership forming between the tribe's project and the proposed Waterfront Arts Center Project as well as a proposed housing, retail and parking facility about a block away on the waterfront.
Peters told the PABA funding is in place to cover the cost of the hotel's construction. The tribe has hired PNE out of Longview as the contractor.
The tribe bought the property late last year from the city of Port Angeles. The property is contaminated with petroleum pollution from former uses. Peters say it will take about two months to clean that up before actual construction begins on what he says will be a 100-room, 3 or 4-diamond-quality hotel.