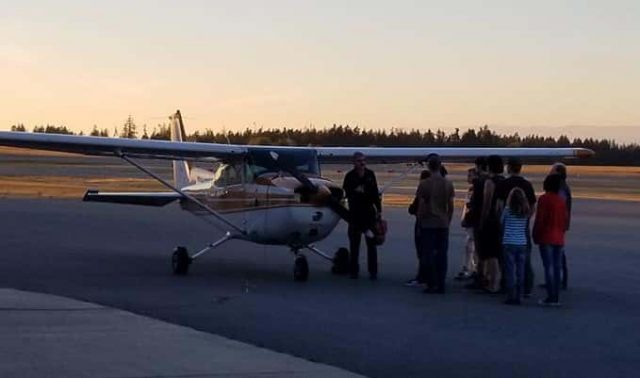 PORT ANGELES – Earlier this week we told you about a youth training program hosted by Clallam 2 Fire and Rescue for local teens interested in becoming firefighters or EMTs.
At Fairchild International Airport there's a similar youth program for teens interested in a career in aviation. It's the Aviation Explorer Scout Post #1006, and they're about to get their first shot at flying an airplane.
The program is modeled after one that Airport Development Manager Dan Gase attended when he was young back in the early 70's. Gase, along with local aviator Alan Barnard and Rite Brothers Aviation owner Jeff Well, started the Explorer Scout Post in October of last year.
Like the firefighter program, it's supported in part by a Port of Port Angeles Community Partnership Program grant, with flight training aircraft donated by Rite Brothers Aviation.
And while the students have been up for plane rides in the past, this weekend will be their first chance to do some actual piloting.
Thirteen local students have joined the program so far. That leaves room for two more students.
Gase says if you're between the ages of 14 and 20 and this program sounds interesting to you, stop by one of their meetings, in the main terminal on the second and fourth Tuesday of every month at 5:30pm, and introduce yourself.