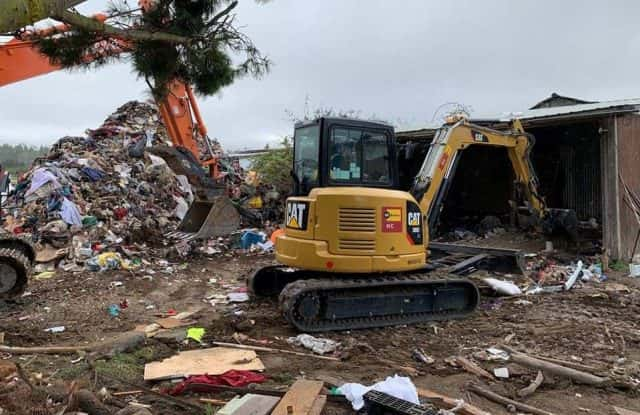 PORT ANGELES – As the investigation continues in the Christmas-time murders of Darrell Iverson, Jordan Iverson, and Tiffany May in Port Angeles, Clallam County Sheriff's Detectives returned to a home at 2591 Lower Elwha Road to search for evidence.
That home was the residence of three suspects in custody for the murders, Dennis Bauer, Ryan Ward, and Kallie Letellier.
With the assistance of the Clallam County Road Department, Detectives sifted through a mountain of clothing and other belongings searching for evidence.
Bauer, Ward and Lettelier have been charged with Premeditated First Degree Murder.
Photo: Clallam Sheriff's Office.