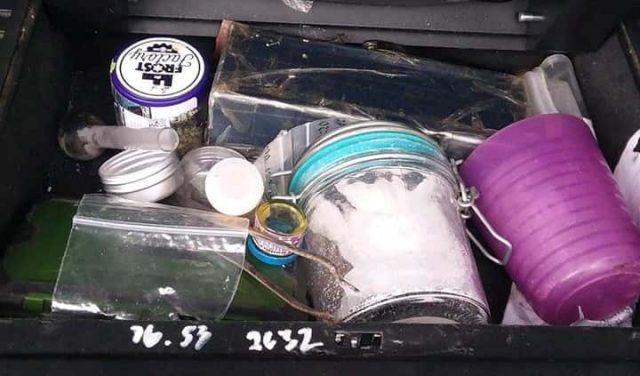 SEQUIM – OPNET detectives arrested a 21-year-old Sequim man Thursday morning for Possession with Intent to Deliver Methamphetamine.
Baylee B. Nelson was suspected of selling meth out of his home on Taylor Ranch Road when detectives arrived at 9:15 am with a search warrant. Nelson wasn't home at the time and housemates told them he had already left for work. OPNET went to Nelson's place of employment and arrested him there without incident.
A search of Nelson's truck revealed a black lock box containing a jar with over 108 grams of crystals that tested positive for meth worth over $7,600. Other contraband commonly used for distribution were also present,
The case has been forwarded to the Clallam County Prosecutor's Office for a formal charging decision.
(Photo provided by law enforcement.)