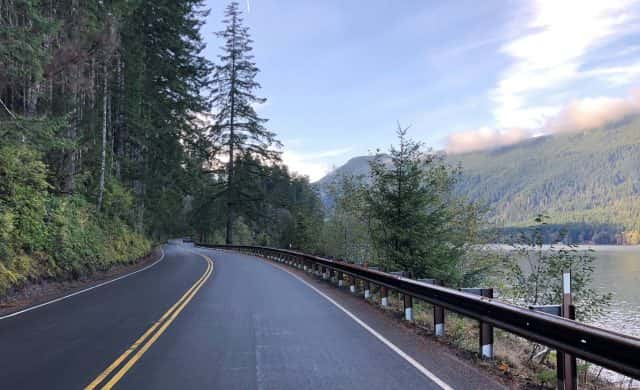 OLYMPIC NATIONAL PARK – Four-hour delays on Highway 101 along Lake Crescent are coming back starting next Monday as crews continue installing guardrails.
Up to 30-minute delays with a pilot car will continue this week between East Beach Road and milepost 229.
The four-hour delays that begin next week will be Monday through Thursday from 9:00 am to 1:00 pm, through May 23.
Crews need the 4-hour delays to construct a retainer wall near mile post 229 to widen the roadway, and the plan is to have it done before Memorial Day and the busy summer season.