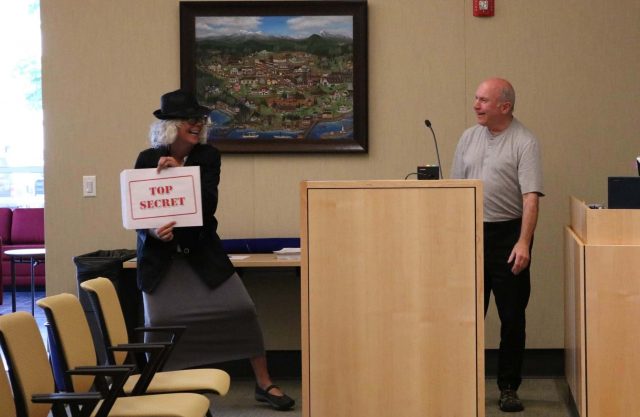 SEQUIM — The results are in for the People's Project in Sequim, and there is more than one winner.
Administrative Services Director Sue Hagener tallied the votes for the City's first-ever participatory budgeting event, which asked residents and visitors alike to vote for their favorite of five community projects to be included in next year's budget. She announced the results at the City Council meeting on Monday.
The water stations are water bottle refilling stations and drinking fountains, plus three of them have an additional pet fountain at the bottom. The total cost of the stations is $62,800 out of a proposed budget of $150,000.
The Bigbelly Automated Trash and Recycling Stations are solar-powered and will compact the trash as they fill. They're also equipped with sensors that tell city crews when they're full.
(See a video demonstration here.)
Out of a total of almost a thousand votes, the pet waste stations came in third, the pathway through Pioneer Park got fourth, and the least number of votes went to the holiday bells.
A full review of the vote statistics will be presented to the City Council at the work session on May 28 in the Civic Center at 5:00.
Photo: Sue Hagener reveals sealed results to Sequim Mayor Dennis Smith and City Council.
#People's Project #Hagener #Sequim