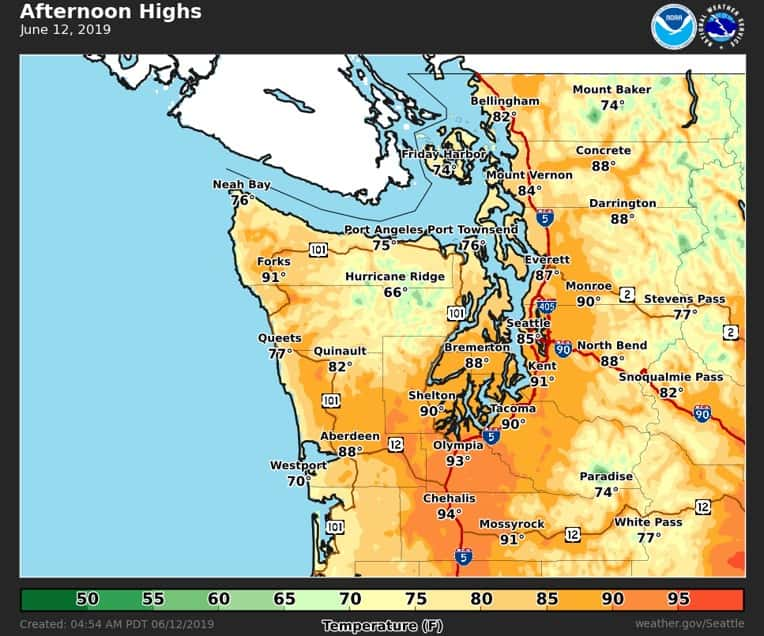 PORT ANGELES — Record setting temperatures are expected Wednesday across western Washington. Even the north Olympic Peninsula will see temperatures well above normal for this time of year.
The National Weather Service expects highs into the 90's for many parts of the Puget Sound area, especially the south sound and east of Seattle.
Highs in Port Angeles and Sequim are expected to be in the upper 70's to near 80 with aid of off-shore winds pushing hot air into the region and keeping cooler marine air at bay.
An on-shore flow will develop by tonight and tomorrow and bring cooler temperatures Thursday and Friday, but sunshine will continue through weekend.
Yesterday was the warmest day of the year, with high temperatures records broken across the region.