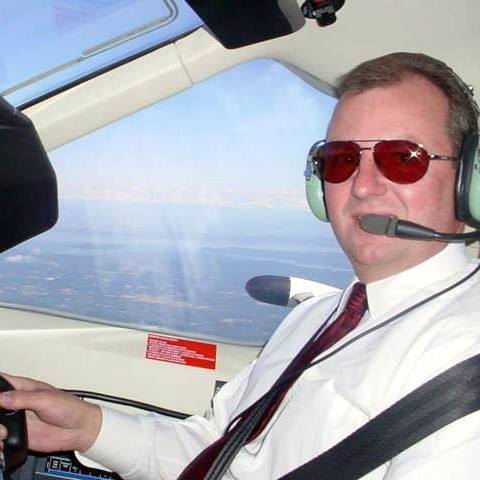 PORT ANGELES – The manager of the airport in Port Angeles has been named the best.
Dan Gase was named Washington State's "Airport Manager of the Year".
Gase says he was surprised and humbled in receiving the award from the Washington Airport Managers' Association during their annual conference in Walla Walla.
We asked him what he thought set our airport apart to garner this kind of attention.
"You know, I'm fortunate enough to just be the face of some cool things that are happening. But the real credit I think goes to the Port Commissioners and the senior staff at the Port. They've just had a solid commitment to make sure that this airport it's a community airport and it's doing the things and setting themselves up to help the community. You know, over the last year or so we've had the relocation of Rite Brothers Aviation. It was ready for a facelift and some new energy. So Rite Brothers is in there. And sure enough Life Flight did some great market research and they found that Port Angeles was a real asset of a location to be and they moved up here and opened up a base. So we're just so happy to have them as part of this whole re-energizing mode that we're going through. And in light of the geographical location, because of the Cascadia event that could take place at some point, we've got agreements with FEMA and the Washington National Guard to use our facilities for staging areas. And that's been on a Statewide basis. So we're getting some attention just showing how we're helping the community."
Gase is a former real estate broker and Port Angeles city council member. He also is a longtime pilot and aviation enthusiast. He was named the manager of Fairchild Airport just over a year ago.