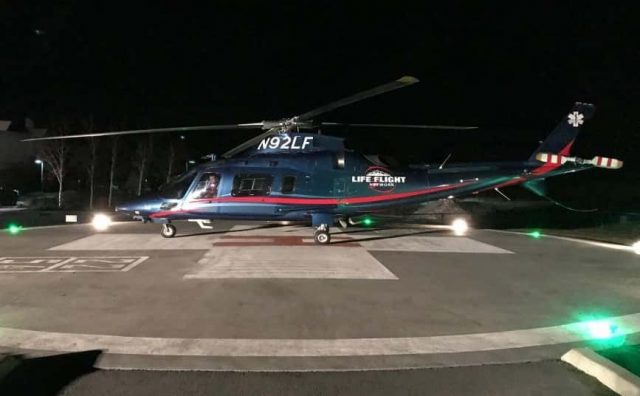 PORT ANGELES — Life Flight Network, the air medical transport service that just set up shop at Fairchild Airport in March of this year, announced Thursday they're partnering with WhidbeyHealth Medical Center to open a new base in Island County.
The base will be operational later this summer. The 24/7 air medical helicopter, pilot and medical crew will be based on location at WhidbeyHealth Medical Center, serving not only the  Coupeville area, but also the broader Puget Sound Region including the San Juan Islands.
A statement from the non-profit company says this second northwest Washington location expands capacity for Life Flight's Port Angeles base, and the two service areas will be able to support each other when demand is high.