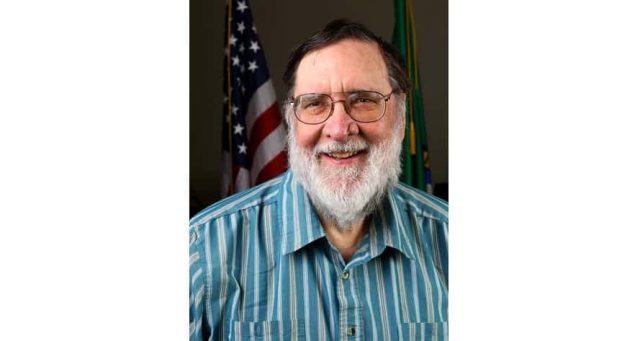 SEQUIM – The Sequim City Council Monday night narrowly defeated a motion to put a 3-month moratorium on any development activity in Economic Opportunity Zones (EOZ), a proposal directed specifically at the controversial Medication Assisted Treatment clinic planned by the Jamestown S'Klallam Tribe.
The motion was raised by councilmember Ted Miller. The council voted 4-3 against imposing a moratorium, with Miller, William Armacost and Brandon Janisse voting for and Jennifer States, Bob Lake, Candace Pratt and Mayor Dennis Smith voting against.
It was the first time the public learned where the individual councilmembers stood on the issue, and Miller says that was one of the points of bringing it up.
"The reason I supported it was because I wanted to give the city council a chance to express it's opinion on whether or not the MAT should go in, and more importantly, to decide what zoning ordinance reforms are needed for the Economic Opportunity Zones. A lot of people who don't understand why something as controversial as an MAT could simply be approved. And the reason is because the federal government has defined MAT's as medical facilities. I disagree with that, but that's the fact. And as a result an MAT can be approved without any involvement of the city council, without any involvement of the Planning Commission, without any public hearing or even public notice. By making the proposal for a moratorium, I was able to allow the city council to express their feelings. And a majority, I believe a slim majority, like a 4-3 majority,  felt that we should allow the Tribal MAT to proceed."
While it isn't clear whether those who voted against the moratorium necessarily are in favor of building the MAT clinic in the proposed location, Miller suspects that is indeed the case, and says the three who voted for a moratorium do not believe the MAT project is the right way to go.
It was argued that placing a moratorium of any kind on EOZ projects could stifle investment into future projects, but Miller disagrees.
"That point was brought up and I believe it is completely bogus. A three-month moratorium isn't going to cause much of any problem. The real issue is what are we going to be able to do in terms of changing the zoning, and that is highly controversial I admit. What I mean is, whether or not the MAT should be required a conditional use permit, rather than simply be, have a matter of right, to simply put it in. To require a conditional use permit would need city council approval."
Miller admits that it's a moot point since it was voted down anyway, but believes his action Monday night was the last legal challenge possible for stopping the project.
In my opinion, I think it is over probably legal perspective. I do encourage the protesters to continue the good fight because it's not in the public domain in terms of policy not lit law if they can persuade the tribe to either modify or postpone consideration of it. That will be the support for victory. But legally, it's over the tribe can do what they want in terms of all they have to do is meet a build a building permit requirement. The only Avenue left is persuasion.
"In my opinion, I think it is over, from a legal perspective. I do encourage the protesters to continue the good fight because it's not in the public domain in terms of policy. Not law. If they can persuade the Tribe to either modify or postpone consideration of it, that will be at least a partial victory. But legally, it's over. The Tribe can do what they want in terms of, all they have to do is meet a building permit requirement. The only avenue left is persuasion."