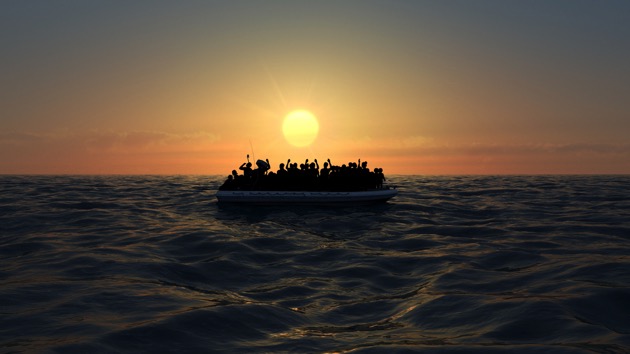 Naeblys/iStock FILE(NEW YORK) — Dozens of people were allowed to disembark a rescue ship on the Italian island of Lampedusa, ending a 19-day standoff between the Spain-based rescue organization and the Italian government.
The Open Arms ship, managed by an NGO of the same name, had been waiting in the central Mediterranean with nearly 100 migrants, largely from Africa, to be allowed port on Lampedusa.
However, the Italian government, under Interior Minister Matteo Salvini — the leader of the country's anti-immigrant party — has not allowed private migrant rescue ships to dock in Italian ports. And the Open Arms refused to move elsewhere.
Minors and those needing medical treatment were eventually taken to the shore, but nearly 100 people remained on board. After more than two weeks on the ship, some migrants chose to jump overboard this week, attempting to swim to shore.
They were rescued by Italian coastguard operations.
"And finally, after 19 captive days on the deck of a ship, all of the people on board will walk on hard land," Open Arms tweeted in Spanish, along with a video of people apparently on the ship hugging and celebrating.
Y por fin, después de 19 días cautivos en la cubierta de un barco, todas las personas a bordo pisarán tierra firme.
¡¡Boza!! pic.twitter.com/W2CCYtKIIA

— Open Arms (@openarms_fund) August 20, 2019
The NGO added in another tweet that there were 83 people aboard and that they would be receiving immediate assistance on Lampedusa.