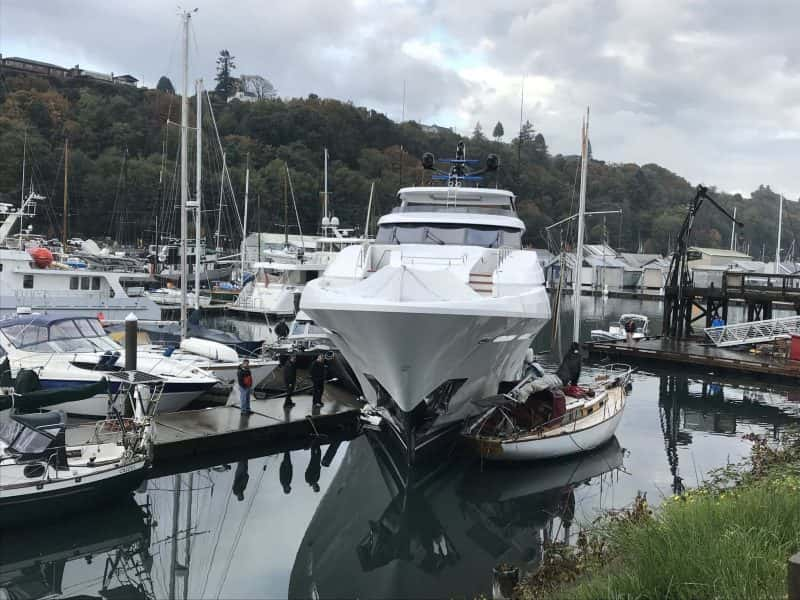 PORT ANGELES – A mega-yacht broke free and smashed into multiple other boats and docks at the Port Angeles Boat Haven.
Just after 8 yesterday morning, a brand-new, 125-foot Westport Yacht was at the fuel dock at the Boat Haven.
Crew members say the mooring lines were secured to the dock but the fueling process had not yet begun, when the yacht suddenly accelerated. It moved east and collided with docks and at least seven other boats. The crashes caused extensive damage, estimated at well over 100-thousand dollars.
The Clallam County Sheriff Marine Patrol Unit is investigating. They say drugs and alcohol were not involved and there were no injuries.
A crew of six Westport Yacht employees, including the captain, were on the vessel at the time of the collision.