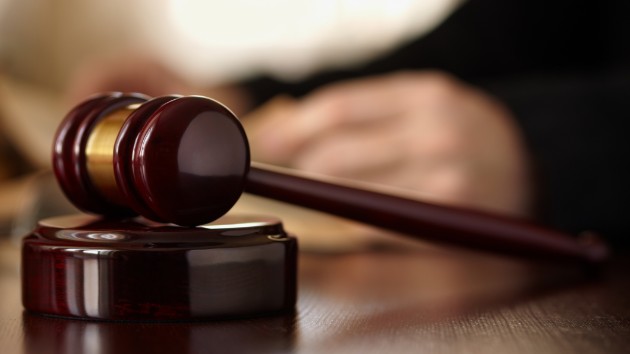 SEQUIM – A woman accused of stabbing her neighbor in Sequim's Sunbelt Apartments, was in Clallam County Superior Court Thursday.
48-year-old Larisa Dietz,  made her first appearance in court.  Clallam County Chief Criminal Deputy Prosecutor Michelle Devlin says Dietz is being held on $1 million dollars bail.
"She was heard today at 3:00. She was placed on what's called a 72-hour hold which means I have 72 hours to make a decision on a charge. And the judge found probable cause for her arrest for attempted murder in the second and assault in the first degree. She's being held on 1 million dollars bail, and she'll be seen Monday at 1 for a decision."
Court papers say police found the 58-year-old victim Ricky McGowan and the suspect both lying in a pool of blood on the floor of McGowan's apartment at about 7:30 pm Tuesday. Neighbors had called police when they heard McGowan crying for help.
The police report says Dietz had her arms around McGowan's neck and was trying to jam her hand in his mouth. When the two were separated by police, it became clear that the blood had come from stab wounds on either side of McGowan's neck.
McGowan is quoted by police as saying "I opened the door and she attacked me with a knife…she needs to go to jail."
McGowan was flown to Harborview in Seattle where he was last reported in stable condition.
McGowan and Dietz were said to have been in a romantic relationship, according to the apartment manager.
The Sunbelt Apartments at 505 South 5th Avenue are operated by Serenity House as a supportive living facility. The body of former resident Valerie Claplanhoo, 57, was found there on January 2, the apparent victim of violence, though police have released very little information on the unsolved case.