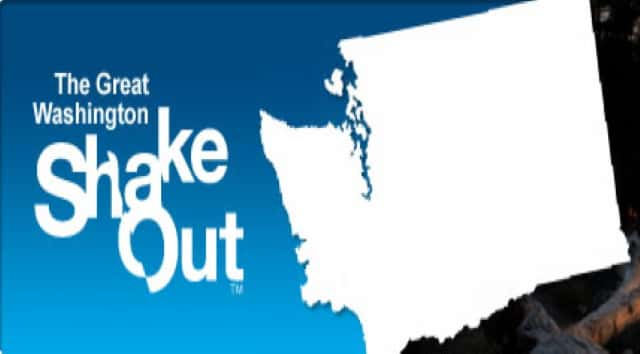 PORT ANGELES – Thursday marks another Great Washington Shake Out.
Every 17th of October, local agencies, businesses and residents will participate in a drill simulating a major earthquake hitting the area.
The drill begins at 10:17 Thursday morning. That's when emergency management officials urge people to practice "drop, cover and hold on" drills. They also hope people will take the time to talk with family and co-workers about what to do in the event of a major emergency.
Clallam County emergency management coordinator Anne Chastain says they're also urging people take it as an opportunity to think about long-term readiness.
"The state is telling us that we need to be prepared to be on our own for at least 30 days because it's going to take that long for them to clear roads and airports and and to be able to get help to us because  most of the help of has got to go through Seattle before it gets to us. Of course, it's going to depend on how the entire region that I mean that 600 and some mile-long fault is going to create damage all up the coast."
As part of tomorrow's drill, the local tsunami sirens will activate. You'll also hear messages on radio and television as part of the Emergency Alert System.
There will also be evacuation drills involving staff at the courthouse and local city halls. Schools will also be participating.