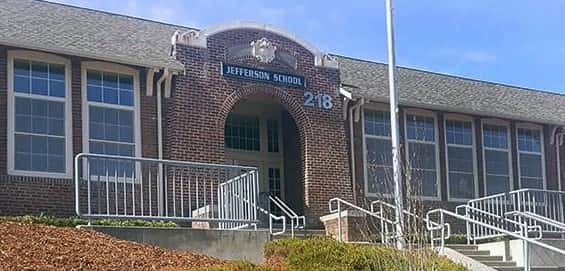 PORT ANGELES – A domestic disturbance arrest at the All View Motel on Lauridsen Boulevard in Port Angeles this morning caused a brief lockdown at Jefferson Elementary School.
Just before 8:00 police dispatch got an open line phone call from the motel in which a female could be heard asking a male why he was coming after her with a knife. The male was heard making threats.
Officer Mueller arrived on scene, saw a male exit the hotel room, and ordered him to the ground at gunpoint. Police say Sergeant Powless arrived and detained the male. A knife was recovered in his possession.
School staff saw the incident from the playground and responded promptly, escorting students into the school.     Officers learned the argument was between boyfriend and girlfriend, with the victim reporting that the male had threatened to kill her, displaying the knife and grabbing her by the neck.
26-year-old David Deveiga of Neah Bay was booked into the Clallam County Jail for assault and felony harassment.