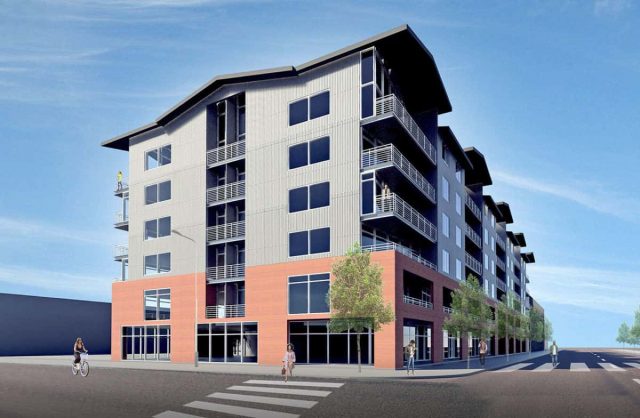 PORT ANGELES – A third major construction project in downtown Port Angeles is still on track.
But exact timing of the start of construction is still unknown.
Developer Eric Dupar plans to build a combination parking complex, commercial center and housing units along Front Street at Oak Street, the location of the former city police station and the DSHS parking lot.
That's also across the street from the new Field Arts and Event Center that breaks ground this week.
Port Angeles City Manager Nathan West says Dupar's project is still working through design phases.
I spoke with Mr. Dupar today, and the design continues to be in progress. We're all very much excited about the project both  Mr. Dupar and the City of Port Angeles as it continues to move forward. They have turned in a conditional use permit. They're continuing to work with their architect on finalizing design and we're getting very close on finalizing a real estate agreement between the city of Port Angeles and Mr. Dupar.
No formal timelines have been announced though. Originally, Dupar had indicated he wanted to break ground in the spring.
That would put that project along with the new events center and a new Lower Elwha Klallam Tribe hotel project all under construction at the same time next year.