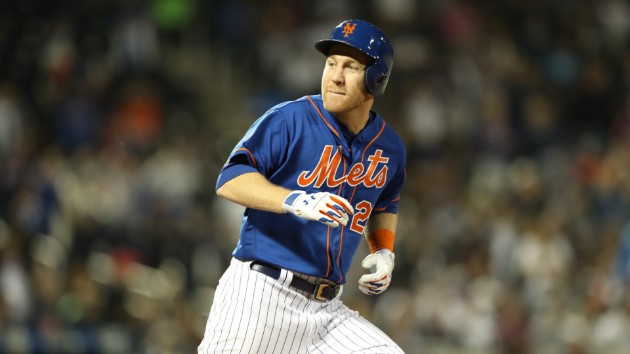 Allen Kee / ESPN Images(NEW YORK) — It's almost Thanksgiving, but before turkeys end up on the menu, they're apparently fighting back.
At least that's what a gaggle of wild turkeys are doing in the New Jersey town of Toms River. And homeowners are saying that they're pretty aggressive.
"We have them on our roof; they're pecking at our roof, our brand new vehicles, they're pecking at our vehicles," Donna Scala, a resident of Toms River, told New York ABC station WABC-TV.
In some social media posts on Twitter, bands of wild turkeys can be seen taking over the quiet streets and terrorizing the suburban neighborhood as if it was the scene of a horror film.
But one resident in particular has had enough and is calling for action.
"We need all the help we can get to get these animals out of here and put them in a safer place," MLB veteran Todd Frazier, who shared a photo of the birds on his car, said on Twitter.
So how's your morning going? @News12NJ @AsburyParkPress pic.twitter.com/XCnoxdfYHD

— Todd Frazier (@FlavaFraz21) November 10, 2019
The New Jersey resident took to Twitter over the weekend to vent about the issue and said it happens every year.
In one post, Frazier shares that the turkeys are a huge problem in his town and they've even come close to harming his kids.
"We actually got attacked by them a year ago. I have three young kids and that's basically all I'm worried about and that's basically all our neighborhood is worried about," he said.
I have seen the reports about wild turkeys