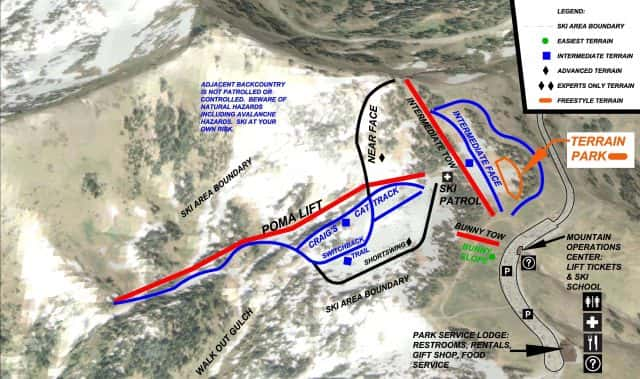 OLYMPIC NATIONAL PARK – We have more information on the successful search and rescue operation last weekend involving a missing snowboarder on Hurricane Ridge.
The 30-year-old man from New York was found at about 8:00am Sunday after spending the night lost in the area below the poma ski lift. He told searchers he had intended to ski the advanced terrain known as "the blacks" and got lost looking for a trail. By late in the evening he had made his way back up to the base of the poma lift and spent the night there. That was where he was found in the morning.
Deputy Superintendent of the Park, Lee Taylor, thinks this incident is a good time to review safe practices.
"Well, I think the most important thing for people to remember is that if you're going to be going out in the winter, especially if you're going to be outside the ski area snowshoeing or cross-country skiing, that you need to be prepared. And that means carrying warm clothing, some food, some water, maybe a small portable shelter. But my biggest recommendation would be to make sure that you've got equipment to survive if something were to happen to you. And then I would say the second important thing is either to travel with other people or, if you are going to go out by yourself, which is totally fine, to just make sure that you let somebody know where you're going. And that can either be a friend or family member, or you can also leave word at the Visitor Center up at Hurricane Ridge."
Photo: NPS map of Hurricane Ridge, including advanced skills areas in black.