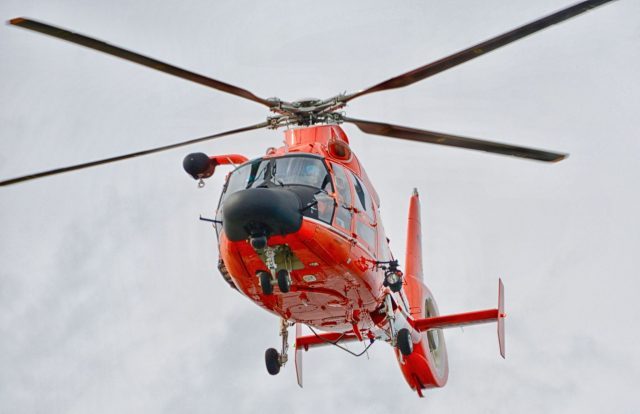 PORT ANGELES — The Coast Guard is seeking information from the public to help locate the person who pointed a red laser light at a Port Angeles-based Coast Guard helicopter Friday at 10:23 p.m. as the crew was flying a mission northwest of Bremerton.
The flight crew safely returned home after being indirectly illuminated for about one second and were checked out by the duty corpsman, who medically cleared the crew to resume duty.
The laser strike was reported to Coast Guard Air Station Port Angeles, the FAA and local police by the aircrew. The laser light came from the vicinity of the southwest corner of Naval Base Kitsap in Bangor.
Laser pointers can cause great danger to aircrews due to glare, afterimage, flash blindness, or temporary loss of night vision. If a laser is shined in the eyes of an aircrew member, Coast Guard flight rules dictate that the aircraft must abort its mission.
Aiming a laser pointer at an aircraft is a felony and is punishable with a $250,000 fine, 5 years in prison, or both.
Last year, 34-year-old Port Angeles resident Randall Muck was arrested and indicted by a Federal Grand Jury for a similar incident involving a Coast Guard helicopter. That case is still pending.