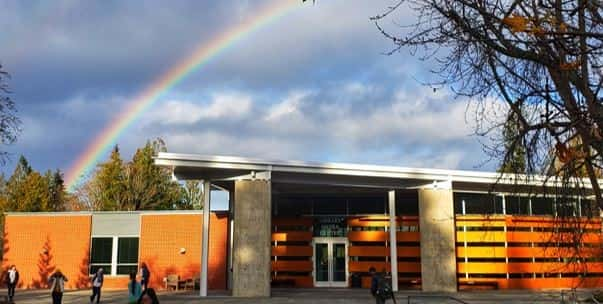 PORT ANGELES – Students at Peninsula College who are also veterans are getting a new space to study, get help, and meet one another when the new Veterans Center opens on campus next week.
Located on the east end of the Pirate Union Building, the space was designed with the intent of creating a sense of calm and camaraderie for vets on campus.
We spoke with college staff member Donna Geer.
"Basically, we wanted to have a place where veterans could come and just chill out. They can relax between classes. They can do some studying. We've got a computer room in here that will have four laptops. They can get some advising done. So, I'm the veteran advisor, so I also have an office in the area. And then we're going to have a veterans group that starts up. So we'll be having meetings and training opportunities in here, and what we're really hoping to do is create that sense of camaraderie that veterans have when they're in the military."
Geer points out that military dependents will also be welcome to use the new facility.
The Grand Opening event, scheduled for February 5 at 1:00 pm in room J1, will kick off with a rifle exhibition duel by Port Angeles High School's Navy Junior ROTC program, followed by a few words from Veteran Navigator Shae Pozarzycki and Peninsula College President Dr. Luke Robins during the ribbon cutting ceremony.