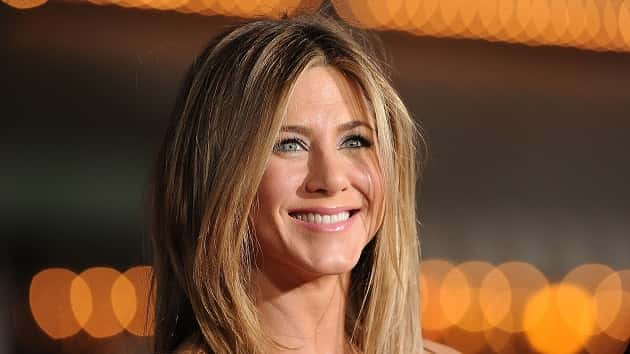 Jason Merritt/Getty ImagesJennifer Aniston just turned 51, but that doesn't mean she sees a future without kids.
The Friends actress, who stars on Interview magazine's March 2020 cover, got candid during a phone conversation with her good friend Sandra Bullock for the editorial spread. Not only did the two movie stars engage in some good old fashioned girl chat, Aniston revealed what she sees for her future.
"It's not so much what I see myself doing, but it's more like a little screenshot in my brain, where I hear the ocean, I see the ocean, I hear laughter, I see kids running, I hear ice in a glass, I smell food being cooked. That's the joyous snapshot in my head," the Murder Mystery star explained.
The answer may seem a bit shocking to some as Aniston does not have any children of her own and has even spoken out against the backlash women receive if they decide not to have them in a thoughtful essay for the Huffington Post in July 2016.
"We are complete with or without a mate, with or without a child. We get to decide for ourselves what is beautiful when it comes to our bodies. That decision is ours and ours alone," she wrote. "We don't need to be married or mothers to be complete. We get to determine our own 'happily ever after' for ourselves."
Copyright © 2020, ABC Audio. All rights reserved.