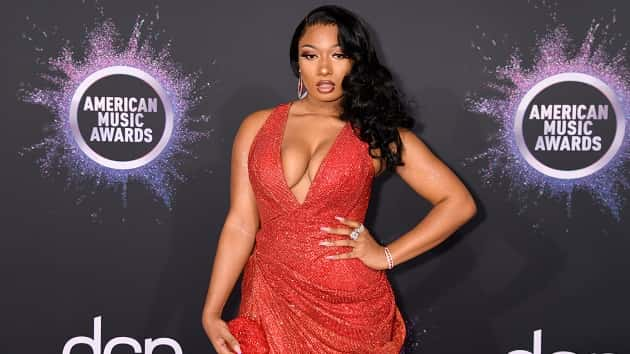 Jeff Kravitz/FilmMagic for dcp Megan Thee Stallion's mugshot surfaced on Tuesday and she wasted no time sharing her side of the story.
The 24-year-old rapper, whose full name is Megan Jovon Ruth Pete, took to Instagram Live to explain that the incident leading up to her brief stint behind bars happened while attending SXSW in Austin. While at the festival, she discovered that her boyfriend cheated and had a child with another woman.
Megan claims she didn't want to make a scene in public and attempted to walk away but her 6-foot-9 boyfriend wouldn't let that happen.
"The n***a pulling on me, pushing on me, the n***a take my phone, throw it on the ground, stomp on that b***," she explained.
"He tried it one too many times," the "Hot Girl Summer" artist continued. "You only got so many times to push a real b**** so the n***a had it coming. It just so happened that when I was ready to give it to him, the mother f***en police pull up when I'm punching!"
Despite the news she had just heard, Megan stated that she lied about her boyfriend hitting her so that he wouldn't go to jail but, unfortunately, he didn't return the favor and spilled all when asked if she laid hands on him.
In the end, TMZ reports that the case was dismissed in April 2016 after her ex failed to show up in court and didn't want to press charges.
Copyright © 2020, ABC Audio. All rights reserved.