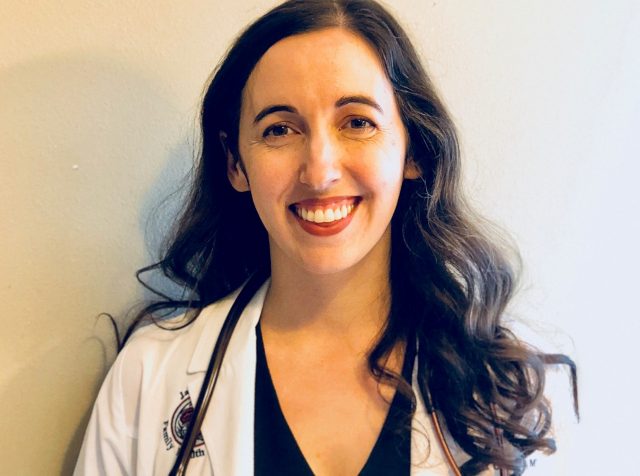 PORT ANGELES – Clallam County's health officer says she believes a lot more cases of COVID-19 have run through the community than have been documented.
At a briefing Friday, Dr. Allison Berry Unthank says there are still 25 total positive test cases in Clallam County. Nineteen have recovered. Of the total cases, two required hospitalization but were released and recovered at home. Unthank believes there were hundreds more cases of the virus circulating locally…
"Looking at other counties that have done more intensive surveillance of their population. We think this is probably about a tenth of a cases that are out there so that we probably had about 250 cases in Clallam County that we didn't know about. However, because we didn't have the testing at the time or because those folks couldn't get tested or didn't know how to, or just didn't realize that they were sick enough to have covid-19."
Unthank says she is concerned that people are not keeping up with social distancing and Clallam County could be headed for a big outbreak.
"Especially as we start to open things up, if we continue to practice a social distancing and if we work really hard with our business community and make sure that they're reopening is safe. I think it is possible to reopen safely, but if we get our population stop social distancing as soon as we move to phase two, we can have a massive rebound of this virus that we won't be able to control."
Unthank says the county is precariously cleared to apply to move early to Phase 2 in the state's plan. There are still a couple of items needed to be in place and the board of health could vote this Wednesday on the application. But Unthank says just one more positive case in the next few days could knock Clallam County from the list to apply.
"We are very close to not being eligible. In order to be able to make it to phase 2, we have to have seven or less cases and we've had six. And so it would not take much for us to cease to be eligible. I am hopeful that we will be able to stay eligible to move forward."
Clallam County still has 42 tests pending as of Friday.