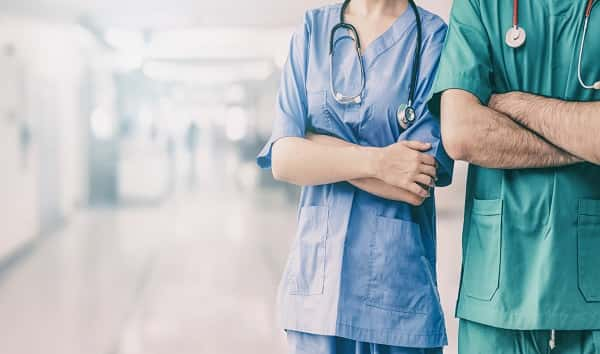 PORT ANGELES – Officials at Olympic Medical Center have wasted no time in their effort to keep two known cases of Covid-19 in their ranks from becoming an outbreak.
Contact tracing began immediately after the positive cases, discovered Friday among staff at the main hospital in Port Angeles, became known.
Interim CEO Darryl Wolfe says they expect to test as many as 200 people today and tomorrow in tents they've set up outside.
"Yeah, that's correct. There's been a significant effort, closely coordinated with County Public Health. Dr. Allison Unthank. Anyone that we are confirmed has been exposed has already been contacted and patients have already been contacted. So this is just an extra layer of security for other folks who may have been in the facility between June 19th and June 24th."
Wolfe says they'll be doing another two days of testing next week to be sure they're covering the incubation period of the virus, and he hopes to see initial results from these tests beginning Thursday morning.