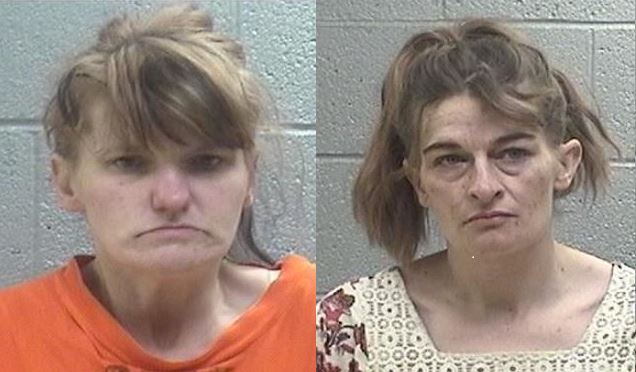 CLALLAM COUNTY – The Clallam County Sheriff's Office is asking the public to be on the lookout for two women they believe were involved in an attempted burglary on Fish Hatchery Road.
39-year-old Amber Rohn and 42-year-old Theresa Riley are wanted after a resident on Monday confronted and photographed Rohn carrying a sewing machine in their neighbor's yard. Rohn dropped the machine and ran into the nearby woods.
The neighbor also noticed a suspicious vehicle parked down the street and confronted its two occupants. As the neighbor started taking more photographs the vehicle sped away.
A deputy soon after spotted the vehicle, silver Pontiac Bonneville, and although he wasn't able to pursue them because of traffic, he recognized the passenger as 47-year-old Shawn Mackey. Mackey was later spotted on foot on Hooker Road. Mackey was questioned and released after authorities learned that Riley was driving.
Authorities are now looking for Riley and Rohn on suspicion of residential burglary. If anyone has information about their whereabouts, they're asked to contact the Sheriff's Office at (360) 417-2459.
(CCSO photos of Riley and Rohn)