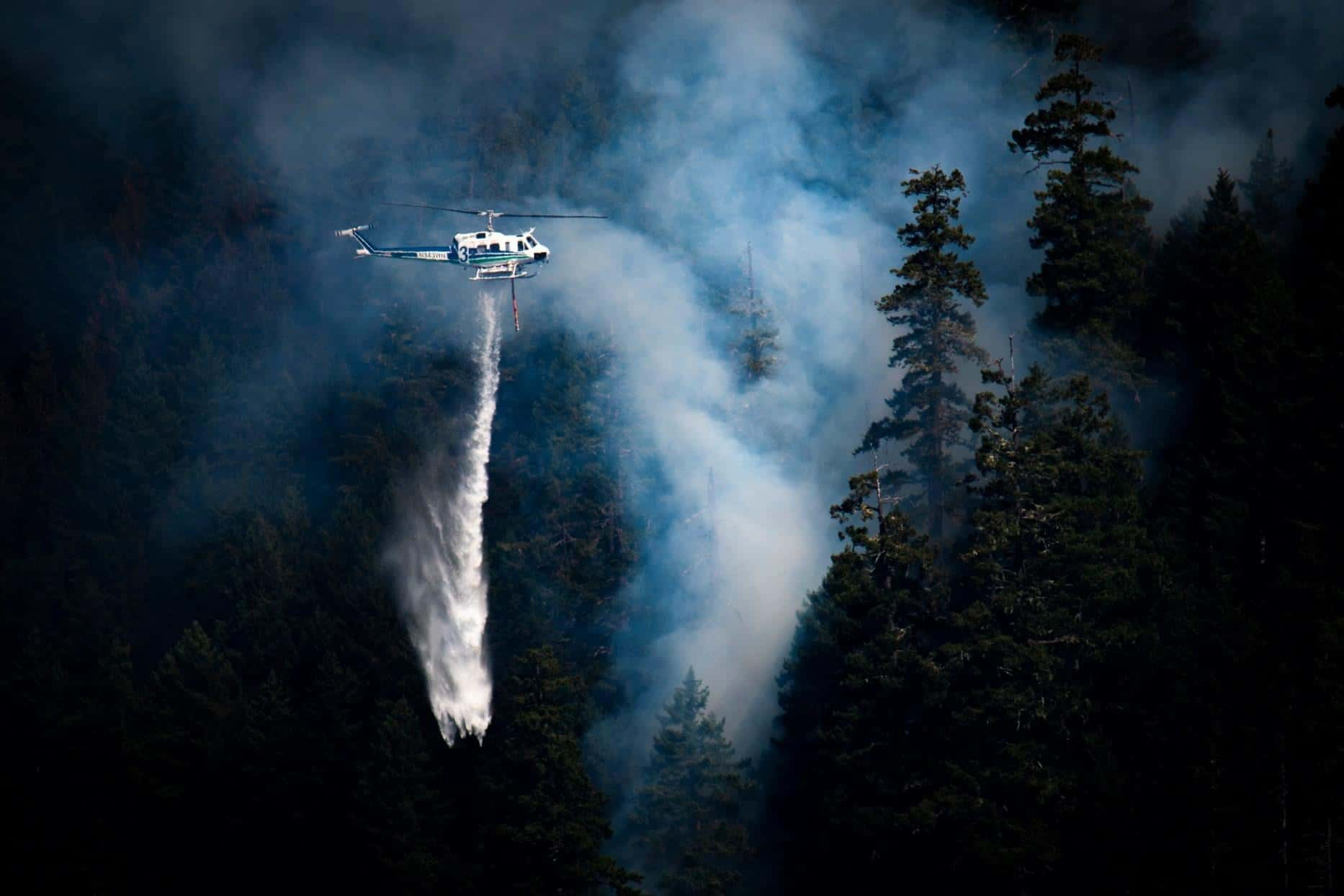 JOYCE — A fire burning near Lake Crescent is now 15 percent contained.
According to the response team public information officer Nick Cronquist, the fire is now at 65 acres with 205 personnel actively working.

Cronquist says the fire is still actively burning with smoldering and creeping  the flanks of the fire. Helicopters and planes Air resources were very active flying over the fire helping cool hot spots
Saturday, they plan to improve on existing control lines that were started yesterday. Hoses are being run on the east and west edges of the fire. On the northern edge of the fire, they are scouting access to the top of the fire to create and improve roads as potential fire lines.
Cronquist says a shift to cooler weather Sunday is expected to help.
The fire started north of East Beach Road Wednesday afternoon. Authorities believe it was human caused. East Beach Road and day-use in that area of Lake Crescent are closed.
 Photo courtesy Jesse Major Photography