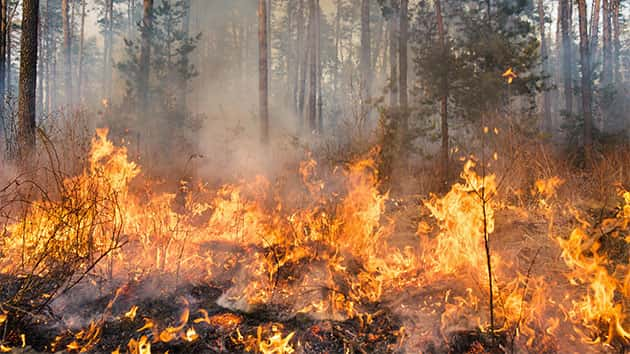 Tacoma — One of two men charged in a scheme to steal maple wood that resulted in a massive 2018 forest fire on the Olympic Peninsula was sentenced to prison today in U.S. District Court in Tacoma.
49-year-old Shawn Williams was sentenced to 30 months in prison and three years of supervised release for theft of public property and setting timber afire.
According to records filed in the case, between April and August 2018, lead defendant Justin Wilke conducted an illegal logging operation in the Elk Lake area of the Olympic National Forest, near Hood Canal.
In July 2018, just days after his release from state prison, Williams joined the conspiracy, helping Wilke remove maple from the National Forest and transporting it with Wilke to a mill in Tumwater. The type of maple harvested by the defendants is highly prized and used to produce musical instruments.
In August that year, the group decided to cut a maple tree that contained a wasp's nest near the base of the tree. To remove the nest, the group sprayed insecticide and gasoline on the nest and then lit the nest on fire.
But the group failed to extinguish the fire, which developed into a wildfire, later named the Maple Fire, that consumed more than 3,300 acres between August and November 2018 and cost approximately $4.2 million to contain.
While Williams himself did not set the fire, he was present when others set the fire.
Wilke's trial is set to begin on December 8.