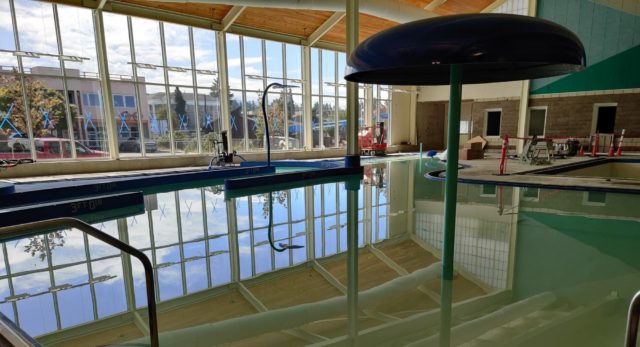 Pepper Fisher
PORT ANGELES – The new Shore Aquatic Center in Port Angeles has postponed their grand opening, originally scheduled for Saturday, October 3.
We contacted Center Manager Jessica Compton to find out why. She says they've run into contractor and inspection delays that might push the Open House and opening day back a couple of weeks.
"The pools themselves are pretty much ready. It's just getting everything working in one capacity. And so there's just a lot of parts to put together. And so we just want to make sure everything is working properly, that we're following, you know,  still following all the guidelines, staff are prepared. And so we just need a couple more weeks to get that organized."
Compton couldn't get any more specific about the issues they're facing, but said a new opening date would be announced as soon as possible.
(Shore Aquatic Center staff photo)