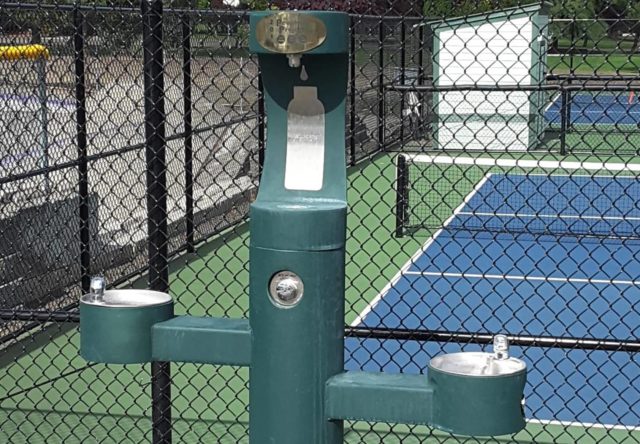 Pepper Fisher
SEQUIM — The results of last year's People's Project in Sequim, a participatory budgeting program that invited citizens to vote on how best to spend a portion of their taxes for a public project, has come to fruition.
The Sequim Public Works department has completed the installation of nine water stations in city parks, designed to hydrate both humans and canines.
There are four in Carrie Blake Park. One near the Dog Park, and the others are located at the Pickleball Courts/Skate Park, the Water Reuse Interpretive Center, and at the southwestern corner of the Albert Haller Playfields. There is one station each at Seal Street, Pioneer, Gerhardt, Margaret Kirner, and James Standard Parks.
The stations include a water bottle refilling station and drinking fountains. Six have pet watering bowls as well.
The water stations were the communities first choice to be included in the 2020 budget through the People's Project.
The second choice of citizens were the Bigbelly Automated Trash and Recycling Stations, and the City has installed two them as a pilot program. The stations are located on Sequim Avenue outside the public restrooms and on the Civic Center Plaza.
The compacting trash and recycling stations deploy smart, solar powered, sensor-equipped mechanisms. They hold five to ten times the capacity of traditional bins and automatically notify crews when trash is ready to be collected.