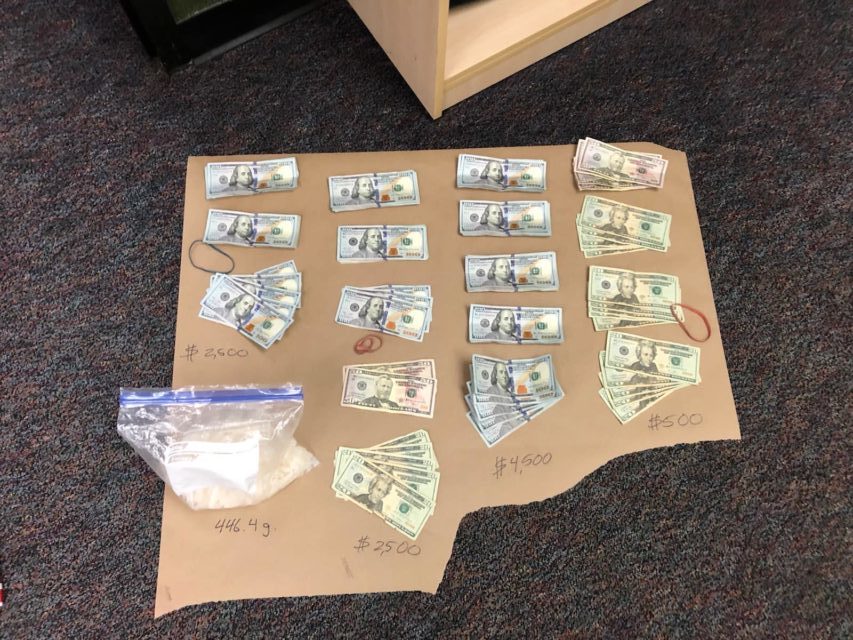 PORT ANGELES – Three people were arrested on drug charges in a warrant sweep this week in Clallam County.
26-year-old Richard Welches, 65-year-old Michael Welches and 57-year-old Vicki Hovey were taken into custody on possession with the intent to deliver heroin and methamphetamine.
The case began when Olympic Peninsula Narcotics Enforcement detectives assisted officers from the Department of Corrections (DOC), and the US Marshals Pacific Northwest Violent Offender Task Force served an arrest warrant for Richard Welches in the 600 block of Hulse Road.
Detectives say Welches was taken into custody when he answered the door.  A search of the residence turned up just over a pound of suspected methamphetamine worth more than $18,000. They also found about 10 grams of suspected heroin worth about a thousand dollars. Two stolen rifles and nearly $15,000 cash were also found.
All three parties arrested September 20th,  live at the residence and were taken into custody without incident.
The investigation was the direct result of an operation in cooperation with DOC and the US Marshals Task Force to locate and apprehend subjects with outstanding warrants.