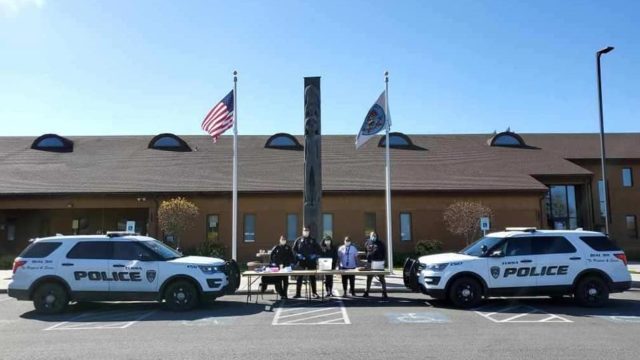 Pepper Fisher
CLALLAM COUNTY – The Lower Elwha Klallam Tribe was recently awarded two grants from the Department of Justice totaling nearly $1.5 million to expand community policing and support juvenile justice, drug treatment and domestic violence programs.
Police Chief Sam White says roughly half a million dollars of those funds will be used to develop what he calls a Healing-to-Wellness program in the Family Court.
"It's kind of like a family court, and what we found out is drug court, you know, it's a good thing, but in Tribal communities, if you don't approach it from a whole family dynamics…from child to drugs to alcohol to domestic violence, and don't have the support system there…it addresses the whole family as a unit to help bring people to right-standing within the community."
The remaining funds will be used to expand and upgrade the Justice Center itself, adding offices for the Prosecutor's team and improving security features.
"So, the whole south side of the building is going to get a remodel into offices. You know, office spaces is premium for the Tribe. So being able to have our services all in one location, instead of spread out in different buildings, is important. Second part of that is that it does include a sally port. A sally port is like the secure location where you pull in for prisoners. So makes it a safer transfer into the building where we do have holding cells to old inmates for court proceedings."
Chief White says he'll also have the funds to build a large garage to store equipment and emergency management supplies.
(Photo: Lower Elwha Justice Center and personnel, from their Facebook page.)