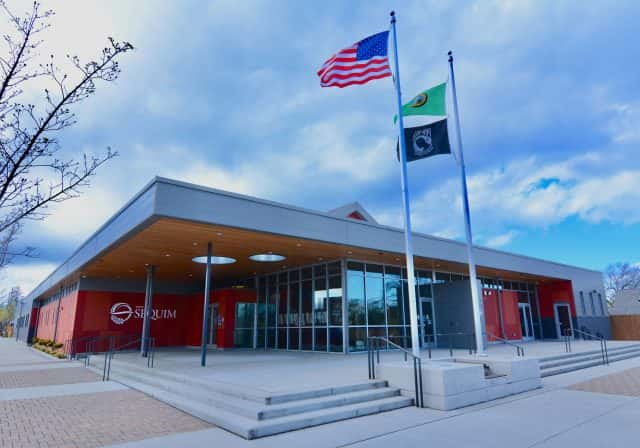 Pepper Fisher
SEQUIM – For those who filed court appeals to the granting of permits to build a Medication-Assisted Treatment Center in Sequim, things did not go their way with this week's ruling by the Hearing Examiner.
Examiner Phil Olbrechts ruled that the separate appeals by Parkwood LLC, Bilow and the SOS group all lack standing and their appeals were dismissed, striking down one primary argument that the clinic should have been designated as an "essential public facility" and that the City's process of review was inappropriate, among other issues.
An SOS objection to how the environmental, or SEPA, review was handled by the City may come back into play, but Olbrechts said it was too complex to resolve at this time given the dismissal of the group's primary appeal.
As for one last issue raised by the Jamestown S'Klallam Tribe that had to do with stipulations imposed on the design and construction of the project by the City, it appears to have been resolved when the City and Tribe agreed on modified conditions to settle their differences. The public review process for that compromise is being worked out in a separate proceeding.
Olbrechts' ruling concludes that the language in the City's Municipal Code "only authorizes parties who can establish that the decisions under appeal will injure them to have standing to appeal. Although there is no question that a substantial portion of the Sequim community is concerned and opposed to the project, no party to this proceeding has identified any cognizable injury that would qualify them as having standing."
One section of the ruling that may be of particular interest to opponents of the project says: "In its response to the Tribe's summary judgment motion, SOS asserts harm by identifying that 2,600 members and supporters signed a petition against the project, that it had received donations from "hundreds, if not thousands" of concerned citizens, that the City had received over 500 public comments on the project and that 1,300 people, the majority of whom were SOS members and supporters, attended a public meeting against the project.
SOS has clearly established that the project is a matter of grave concern to a large portion of the Sequim community. None of this establishes a specific and perceptible harm. Notably lacking in any of the SOS comments on community displeasure is why the public is upset by this project, specifically what is the perceived injury that is the basis of this displeasure? The failure of any appellant to articulate the reasons for community opposition when that information is so clearly and obviously necessary to qualify for standing leaves the very strong impression that the Appellants are fully aware that the prejudice they believe they will suffer is not legally cognizable as a basis for standing."