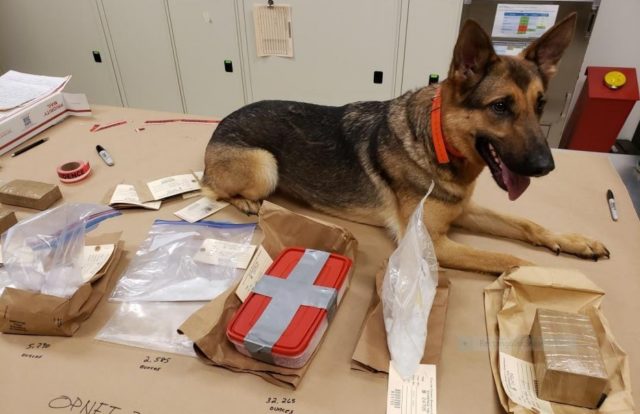 Pepper Fisher
SEQUIM – There was a massive drug bust Thursday in Sequim that yielded 8.82 pounds of meth with a street value of $160,000.
OPNET Detectives arrested 60-year-old Sequim resident Daniel Bresler at his home in the 100 block of Deerhaven Drive.
In developing the case against him, OPNET used a confidential informant to purchase heroin from Bresler on two occasions this summer.
A search of the home also yielded 9.4 grams of heroin, oxycodone and Xanax pills, and Suboxone strips. Law enforcement also located 5 long guns and body armor. As a convicted felon, Bresler is prohibited from possessing any of those things.
He was booked into the Clallam County Jail on multiple drug possession, delivery and weapons charges.
(OPNET photo: For K-9 Kira, it's all in a day's work)