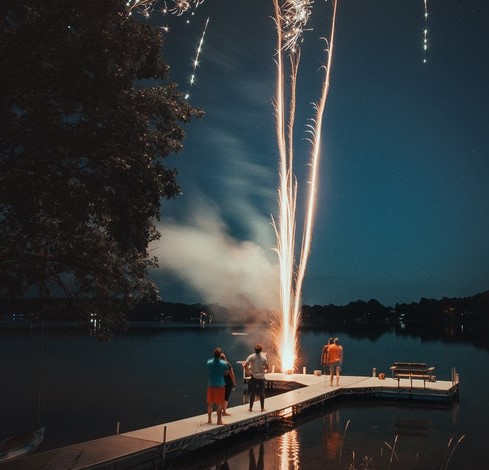 PORT ANGELES – Clallam County has adopted new regulations on fireworks.
This week, County Commissioners concluded a years-long process to craft rules on where and when fireworks can be discharged in the county.
The new law prohibits all fireworks discharges during any period of high-fire danger as determined by the county fire marshal.
It also limits fireworks use by geography. Fireworks are banned except for the Fourth of July east of the Elwha River. West of the Elwha, fireworks can be discharged at times that are allowed under state law.
County commission chair Mark Ozias says the ordinance is the culmination of a long process.
"This is an ordinance that we have been working on for almost two years now as a result of a significant amount of public input and really working to incorporate everything that we have heard from our constituents across the county in a way, that I think,  does the best job that we've been able to do to balance the differing needs and opinions and desires of folks from across the county."
The new ordinance won't affect this Fourth of July as the ordinance take effect one year from now.
Anyone violating the new ordinance faces a $250 dollar fine.