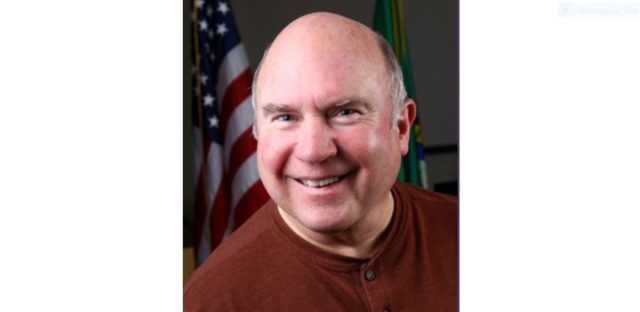 SEQUIM—Sequim City Council member and former Mayor Dennis Smith notified the City on January 8 that he was resigning from his City Council position effective immediately for personal reasons.
Smith is the 4th member lost to the council in the past year. Jennifer States and Troy Tenneson resigned in February and August, respectively, for personal reasons, and Ted Miller passed away in April.
Smith was appointed to the City Council in 2012 and was elected in 2014 and 2018. He served as Deputy Mayor in 2014 and 2015 and as Mayor from 2016 through 2019.  Smith served on the Peninsula Regional Transportation Planning Organization, Shiso Sister City Association, City of Sequim Finance Committee, Board for Clallam Transit and as liaison to the Sequim Planning Commission and the Sequim-Dungeness Valley Chamber of Commerce during his years of service.
"I am extremely grateful for Dennis Smith's years of service to the City of Sequim and I want to personally thank Dennis for encouraging me to run for the City Council.  In my wildest dreams I had never considered serving on the Council and Dennis's mentorship was extremely valuable in me being on-boarded to the Council and was an added value to my role as Mayor.  I'd like to wish Dennis an abundance of peace and good health," said Mayor William Armacost.
"I greatly enjoyed the opportunity to work closely with Dennis during his time on the Council, particularly during his years as Mayor.  His long-term service to the Council and the community was commendable," said City Manager Charlie Bush.
The vacant City Council position will be filled by appointment of the City Council.  A statement from the City says further details concerning the appointment process will be released at a later date.