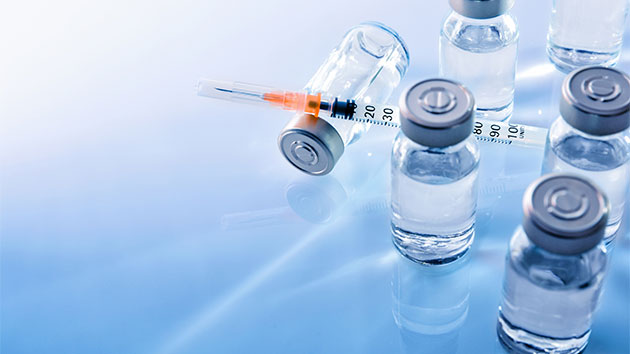 By Pepper Fisher
CLALLAM COUNTY – Health Officer Dr. Allison Berry addressed the County Health Board today and we learned a little more about where we are as a county in terms of vaccine distribution and what to expect in the near future.
Dr. Berry says we've vaccinated over 7,500 people here, which is about 10% of the population. Today's event in Sequim is expected to add another 500-600 to that total.
That's better than any other county in the state, but Dr. Berry says the bar is set pretty low. She does say that we're in good shape to vaccinate far more people than we are, but what's holding us back is distribution.
"I don't know if everybody knows this, but right now we find out how much vaccine we're going to get into Clallam County about 48 hours before it arrives. That really limits our ability to plan for massive distributions, and there's no guarantee, week over week, when we're going to get additional vaccine. So that has certainly been quite challenging."
Dr. Berry says the Jamestown Tribe intends to continue vaccinations 3 times per week, and is working to get their new registration page up in time for Thursday's event. That will add at least an additional 1,800 people per week.
As for the Governor's latest guidance that drops the current age limit to 65, Dr. Berry talked about that, too.
"Looking at that expansion…so 1B1 plus 1A in our community was about 14,000 people. Now, it is about 27,000 people. So it's a really big group, and we don't have enough vaccine for them. So, right now in Clallam County, we are planning to continue with vaccinating people over the age of 70 to start. So we're going to keep prioritizing this higher risk older group, but as we get additional vaccine and as we get the majority of that population vaccinated then we will expand into people over the age of 65."
Dr. Berry expects it to take until the end of February to get through the 1B1 group before moving on to the 1B2 group.
"So, 1B1 is your risk of death from the virus. 1B2 is primarily your risk of exposure to the virus. So, food processing, agriculture, grocery stores, K-12 educators and staff, childcare workers, prisons, jails and corrections, and public transit."