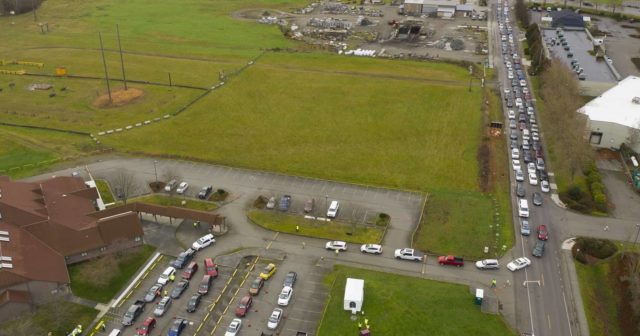 PORT ANGELES – Clallam County continues to lead the state in Covid vaccinations with well over 9,000 people getting at least a first dose, which is 12% of the population.
This weekend's events in Sequim, Port Angeles and Forks will see another 2,100 new vaccinations distributed, which will raise it to 15% of the population. Also, the Makah Tribe has vaccinated 650 members, or 30% of that Tribe's population.
Looking ahead, issues with vaccine inventories at the state level mean we will take a pause next week here in Clallam County and start vaccinating again in the first week of February. In the words of Health Officer Dr. Allison Berry; "We plan to restart in February and vaccinate more and faster."
Dr. Berry says they will vaccinate 4,000 people per week next month between the 3 sites, or 16,000 in February. About 10,000 of those will be first vaccines and the rest will be second doses, putting us in the neighborhood of 30% of the population vaccinated with at least a first dose.
All locations will be scheduling people 65 and older for the month of February. Register for the Port Angeles events at clallam.net, though at this time all spots are filled. The registration webpage for the Sequim events is not yet set up, but we will let you know as soon as we get word.
Dr. Berry has been asked why Clallam County is leading the way getting people vaccinated. She says it's because we have been working together as a community, where other jurisdictions are not. She says that in many counties, when the individual organizations get their vaccine shipments, they keep them. Here, the vaccines have been pooled by the various health care, first responder, and other groups from the very beginning, and hundreds of workers and volunteers have worked together to get those doses into arms.
(CCSO photo: Cars line up for Sequim vaccine event)