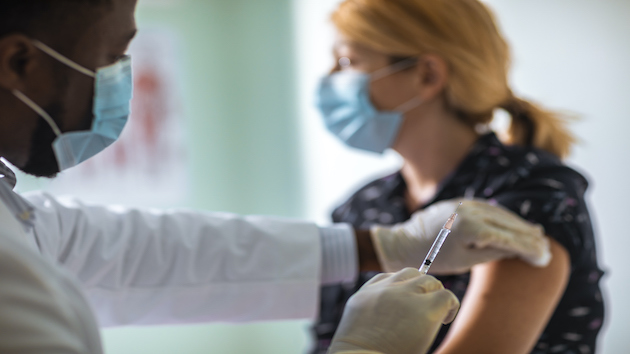 By Pepper Fisher
PORT ANGELES – We got good news and bad news at Friday mornings EOC Covid briefing.
Dr. Berry started off with the good news that 26% of Clallam County residents have received at least a first dose of a vaccine, or 19,760 people.
This weekend in Port Angeles they'll be doing a make-up clinic for last week's cancelled event, vaccinating only those who need second doses. However, because of nationwide delays of deliveries due to snow and ice throughout the mid-west and east coast, there's a temporary problem here.
"So we have vaccines for this weekend, but we don't have quite enough for everyone who's currently scheduled. We have 1,810 doses, which means we're going to have to reschedule about 350 people to later in the week. We do have the ability to take care of them later in the week. You will get a call if we are needing to reschedule you so, as much as possible, try not to stress. We will call you and give you a follow-up appointment."
Dr. Berry says there's a lot of political wrangling happening on the state level as to who's going to get the limited supplies available. She says King County is lagging behind much of the state, and using their clout to get what they can, but she will continue to advocate for our community and keep our momentum going.
"If we can continue to get vaccine at this rate, we can move forward to the B2 group in the first week of March, potentially even the last weekend in February, but that really depends on vaccine. But we will find out next week how much vaccine we get and how soon we can move forward."
Dr. Berry was asked about the federal distribution of vaccines to retail outlets such as Safeway and Costco, and was frank in her response. She says those stores are only getting about 100 doses per week, but it's causing them to be overwhelmed with requests.
"Frankly, that's a little bit of a frustration that the federal government is even moving in that direction. I think what we're seeing is it's actually drawing vaccines away from mass vaccination events, where we know we can do it quickly, and sprinkling it random at pharmacies that don't necessarily have the infrastructure to distribute it on a mass scale. We know they don't. I think it's ill-advised, but it's happening, and so certainly any vaccine that gets into the community is great and we're happy to see those, I think, 300 total vaccines have been distributed in Clallam through that process."